Supplementary Health Care​
By using a wide array of supplementary health insurances, you can extend the coverage and fill gaps in your state-run health insurance scheme.
Whether you're enrolled in the state-run health insurance by choice or due to not meeting the criteria of insuring yourself or your family privately, you would find not everything is covered under such schemes.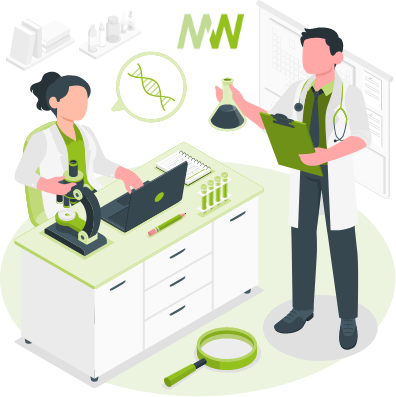 Gaps in the State Health Care System that can be Covered Via Supplementary Health Insurance
Since natural remedies and alternative medicine are not a part of the state health system, you'll need to pay for them privately. Traditional Chinese medicine, osteopathy, and treatment through homeopathy fall under the ambit of alternative medicine.
Since the state system offers partial coverage for the costs of dental treatment and prostheses, you'll need supplementary dental insurance. In case of dental prostheses, about 50% of the most functional and economic treatment will be paid for. To get a higher standard of treatment, you should be ready to pay steeper costs. In case you're having a dental implant, whose cost could be up to €4000, about 80% of the cost needs to be covered by you.
Unless you're suffering from a serious eye disorder, your visual aids like contact lenses and glasses won't be paid for.
Under the state-run health insurance system, you'll get solely generics for prescribed medications. To get these, you'll need to pay (per prescription) anywhere from €5 to €10 (children excluded).
Certain limitations are imposed on the frequency and form of screenings and check-ups under the GKV. If you seek more frequent or better care, you'll have to pay for it privately.
There's a system of co-payments too, which is applicable on prescriptions, external remedies like massages, and a €10 co-payment charge for every day you spend in the hospital (up to a maximum of 28 days annually).
When it comes to your hospital stay, the state inpatient care covers the cost of the doctor on duty and multi-bed rooms. However, if you wish to be examined by a senior physician or choose a single or double room during your hospital stay, you'll need to pay for the higher costs.
Just like supplementary dental insurance, you'll need supplementary insurance for medical aids too. When it comes to medical aids like wheelchairs, hearing aids, and orthopaedic shoes and stockings, among others, just about 50% of the costs for the most basic, functional, and cost-effective solutions are covered by the state health insurance. Since this won't be enough to cover the entire costs of the medical aids, it would be wise to seek supplementary insurance.
As an employee in Germany, it's important to know about Krankengeld (sickness benefit). In case you're ill for long, your employer will continue paying your wages and 50% of your social security contributions for 6 weeks (though some employers may pay for a longer duration). If you're unable to work after this period, your health insurance provider will pay you either 70% of your gross monthly salary (up to a maximum daily amount of €112.87 as in 2021) or 90% of your net wage, whichever is less.
Though this earning deficit may not appear to be substantial, considering you have to pay all of your social contributions on your own, it would mean having substantially reduced the monthly amount available to you. For up to 72 weeks, these payments will continue, after which you can claim a state occupational disability allowance in case you meet the required criteria.
We request you to answer the following questions.
To help you find the best supplementary health insurance at the best
price, Once we receive your answers, we'll contact you soon.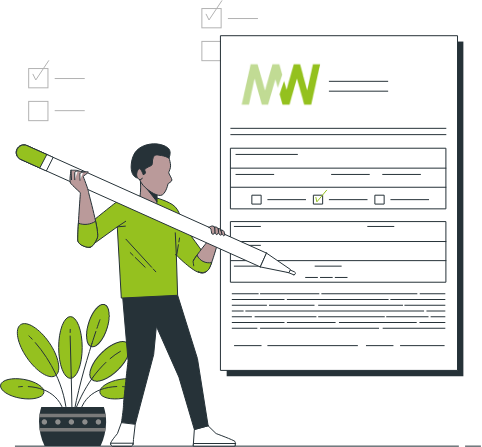 The supplementary insurances are designed to fill the gaps (both in treatment and financially)
The supplementary insurances are designed to fill the gaps (both in treatment and financially) within the state health care systemmaking it possible for you to customise the cover that suits your requirements and desires. With these insurances, it's possible to get almost the same coverage that you'll get with private health insurance. There's no obligation for you to be granted supplementary cover and you'll have to answer questions related to your state of health that the insurance companies will ask.
What do our customers say?
MW Expat is perfectly situated to offer professional insurance solutions and pension savings schemes to Germany´s ever growing expat community.
Would recommend for sure!
"I initially came across MW Expat for retirement solutions, but after a thorough and pain-less introductory call, we decided that I should first focus on my current expenditures. Everything was very straightforward and the communication was frequent and clear.
Alina from München​
"Mark of MW Expat is a great advisor. He is always available for friendly, professional and practical financial advice. Finance is a complicated topic (especially across multiple languages) but Mark makes that simple and understandable. Highly recommended.
Scott from München