Having children in Germany can be a cause for concern for many people considering a move to this foreign nation. However, the good news is that the standard of German healthcare is very high, especially when it comes to having a child. The healthcare system in Germany provides an amazing level of medical care to ensure the best for the newborn and their parents. If you are pregnant and want to know more about the rules and benefits for giving birth in Germany, read this blog.
Things to know about having children in Germany
Be Prepared to Go Natural

Germans believe in the natural childbirth process. In Germany, doctors step into the hospital only if there is an issue. For childbirth in Germany, Hebammen(mid-wife) are the norm. However, it doesn't mean that the staff members don't opt for modern tactics. They use all the latest in Medical sciences.

German Insurance Is Great

The German insurance system is very effective and comprehensive. It incorporates care for childbirth and pregnancy.

Germans Are an Open Book While Talking about Their Health

Germans love to talk about their health. It will make you feel more comfortable and interested in talking about kids.

You Can Get a Series of 3D USG Pictures

Having a black and white image of your baby at doctor's visits is wonderful. So, you will get a series of 3D images and a video as well.

Your Mutterpass is Very Important

After you are declared pregnant officially, you will get issued this passport to motherhood at the clinic of your doctor. This tracks all doctor visits, weigh-in and blood tests.
Rights of New Mothers
Expats in Germany can experience many obstacles for navigating when it comes to becoming parents. You need to decide several things like childcare expenses, maternity leave, and other factors about family life. You may often feel stressed while working out all of these things. Thereby, you should know precisely what rights you have as a mother while making your house ready for your new-born.
Maternity Leave in Germany

In Germany, maternity leave is compulsory and federally protected. Hence, your contract won't be terminated amid your maternity leave. In comparison with many other nations, the German parental leave system is more generous.
New moms in Germany automatically get 6 weeks of mandatory full paid leaves before childbirth and 8 weeks afterwards. Sometimes this is maximized to 12 weeks following multiple or premature births. After this time, mothers can decide when they want to return to work.

Maternity Pay in Germany

During the first 6 weeks and the 8-week period after childbirth, you will get full payment. After that, you will get a partial payment for the remaining period. The mothers are usually entitled to about 65% of their income. A small amount of sibling bonus around €75 can be also applied for in case the mother has one more kid.
Financial Benefits Enjoyed by Parents and Children
In Germany, every parent is entitled to financial benefits for covering the expenses of raising kids. The German social security system offers different advances like child allowances and parent allowances that both parents and kids can take benefit from.
Child Allowance

3 possible situations about the eligibility for child allowance:
Foreign residents staying in Germany may claim public funds for their families in the form of child allowance.
Rules are different for Swiss nationals and EU citizens. They merely need to have obtain permanent residence or become subject to limitless income tax liability in Germany to get the eligibility for child allowance.
States' citizens accorded equal status may also be eligible for child allowance in case they are hired contractually or getting ailment or unemployment advantages in Germany.
Child allowance is paid up to a minimum of 18 years old. Otherwise, it can be up to 25 years old in case the dependent is undergoing training, schooling, or higher education. Allowance for disabled child is also till 25 years of age. From January 2021, the child allowance is declared 219 Euros per month for the first and second kid. It is 225 Euros for the third child and for the fourth or other kids, it is 250 Euros.

Parental Allowance

Parental allowance compensates for the income loss following childbirth. After tax deduction, tax allowance, and social security payments, it counts to 65 to 67% of the monthly average income available before birth, or a minimum of 300 Euros or a maximum of 1800 Euros.
As of 1st January 2015, a child's parents may claim this allowance for a period of up to 14 months. They can distribute this eligibility period between them in case they want. A single parent may claim this allowance for a maximum of 1 year. This period can be maximized by 2 more months in case the partner parent is also engaged in caring for their child.
Registering a Birth in Germany and Birth Certificate
You can either register the childbirth yourself or do it by one of your family members, your doctor, the midwife, or a friend. Childbirth should be registered at the local registry office (Standesamt) in the town where you gave birth in Germany. The process must be completed within a week of the childbirth.
How to Register a Birth in Germany

You should attend a short appointment for registering your child. At this appointment, an official will check your documents and issue the birth certificate if everything is in order.

Documents Needed for Registering a Birth in Germany

Bring the following documents for registering childbirth:

Birth certificates of both parents (in case unmarried)
Paternity acknowledgement (in case unmarried)
Marriage certificate (in case married)
Valid identity proofs like passports for both parents
The birth record, signed by the doctor or midwife

After registering your child's birth, the registry office will inform both the local citizens' office automatically (to register the child as a resident) and the tax office (to help parents issue a tax ID and update their details for income tax).
It takes roughly fourteen days for preparing birth certificates. While getting your child's birth certificates, you will automatically get these free of cost:

Kindergeld
Elterngeld
Mutterschaftshilfe

Rules around Naming Your Child in Germany
When it comes to naming your child, there are three rules in Germany:

The name of your child can't be an object, product, or surname.
Earlier, the first name of a baby required indicating its gender and in case it did not, then either gender-specific name required being added or the name needed to be changed. Nevertheless, this rule has been changed and names now can be gender-neutral.
You can't give your child any name that might badly impact him/her when he/she is older.In Germany, the name of every baby needs to be approved by the German Civil Registration Office (Standesamt). In case the name you opt for gets disapproved by the Standesamt, you can either choose a new name or appeal this decision.
German School System – a Broad Overview
At the age of 6, children need to go to school as school attendance is mandatory in Germany. The state runs maximum German schools and no child need to pay fees for attendance. Moreover, there are some international and private schools that charge fees.
Every state is responsible for education policy. Thereby, the school system will rely on the region where families are living. Kids always don't have a similar curriculum in all states and their textbooks may be different also. Moreover, every state has various kinds of schools. The prime structure of the German school system is as follows:
Grundschule (Primary School)

Usually, kids start their school career at the age of 6 at a primary school, which covers their first 4 grades. At the end of Grundschule, parents and teachers of the child will decide, based on the performance of the kid, which secondary school the kid is going to attend.

Weiterfuhrende Schulen (Secondary Schools)

The secondary school system is divided into the following:

Realschule – For intermediary students
Hauptschule – For less-academic students
Gesamtschule – A comprehensive school that combines all types of education
Gymnasium – For academic students
Closing Thoughts
So, this is everything you should know in case you are moving to German and are about to deliver a child to this nation. You will feel like you have done your job adding to the German population by spreading your newly gained knowledge.
Have you already given childbirth in Germany? What guidelines have you followed? Did you get helped by the expat insurance system in Germany? Feel free to share in the comment section below!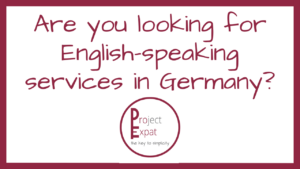 Did You Find It Helpful
Let us know if you liked the post. That's the only way we can improve.