A term life insurance (Risikolebensversicherung) is meant for providing the beneficiary of the policy with financial protection in the event of the death of the policyholder.
Please answer the following questions to help us find the best Term Life Insurance insurance in Germany that best suits your needs and is available at the best price. Once we receive the questionnaire, we'll contact you soon.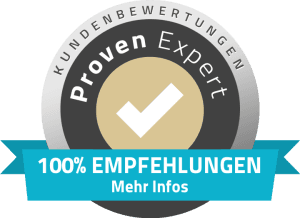 A term life insurance – Key Things to Know
If you are on your own or do not have any dependents, you may not want to prioritize opting for term life insurance in Germany. But if you have got a family or dependents, it can prove to be one of your most sensible decisions.
The cost of term life insurance depends on several factors. These mainly include the assured sum, the insurance term, the policyholder's age, and the policyholder's medical status and history
You can choose the duration of your insurance depending on your individual situation. For example, if you have taken out a mortgage that you will be able to pay off by the time you become 57 years old, you can choose to have the term insurance continue till you become 57. Basically, the longer the length of time your insurance runs, the more expensive your premium will become. This is because as you get older, the chances of you passing away go up.
One key benefit of having this form of insurance is the cause of death (unless self-inflicted) is not given importance by the providers of term life insurance in Germany. However, that is also the main reason the insurance providers remain very careful about your health conditions when you approach them for taking out such insurance.
When filling out the application form, you will have to answer very specific and comprehensive questions. And if you want to opt for a larger assured sum, the insurance provider will likely ask you to see a doctor and have a thorough health check-up done. Here, the main objective of the insurer is to know your exact health conditions. If you have good physical health, your premium will likely be lower. But if you have got pre-existing medical conditions that indicate a higher risk factor, you will likely have to pay a higher premium. And if the risk factor is too high, the insurance company may reject your application.
Another important thing is term plans that do not require any medical check-up, almost always provide lower coverage. This is because the insurance company needs to compensate for the risks associated with your unknown medical conditions that have not been revealed to them.
Safeguard The Financial Aspect Of Your Dependents After Your Death By Taking Out Term Life Insurance.
If you have got dependents and you are the main earning member in your family you can always choose how much money you want to have insured through term insurance, you should do so wisely. Generally, this amount needs to be high enough so that your family can conveniently live on after your death and can pay off any outstanding mortgages and loans. Many financial institutions insist on the second aspect before they approve your mortgage application. While people usually choose their family as the beneficiary of their term life insurance, it is not mandatory. You are free to specify anybody as the beneficiary of the policy.